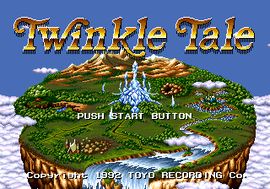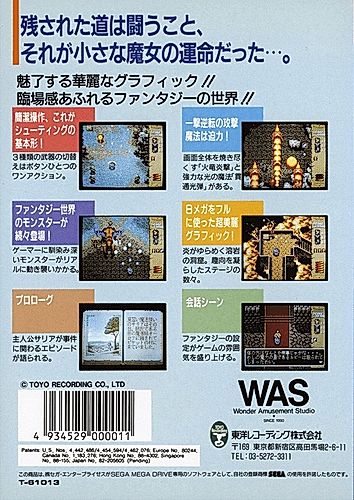 Source of manual translation is unknown.
An overhead scrolling fantasy shoot 'em up, Twinkle Tale casts the player in the role of the young witch Saria, in a quest to rid her magical floating island of the evil creatures that have invaded it.

The game is played from an overhead perspective, with Saria having complete freedom of movement in all directions and with the objective being to clear out all enemies in all 9 stages, looting whatever treasure you can find and defeating each stage's boss.

Saria's offensive weapons come pre-defined as three different spells, which you can freely switch to at any time and level-up by collecting power stars, as well as screen-clearing bombs.