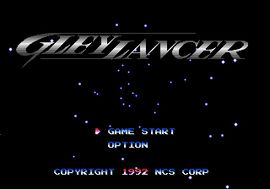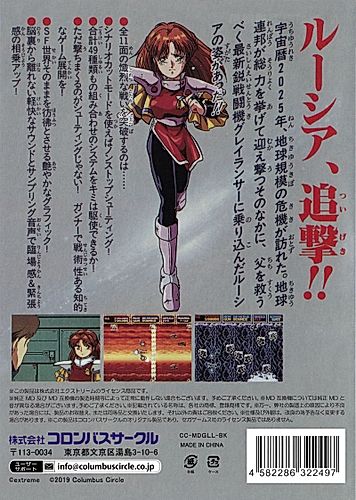 Source of manual translation is unknown.
A side-scrolling sci-fi shooter, Gleylancer casts you as Lucia, a young pilot in the Space Fleet of starfighters that hijacks the experimental Gleylancer fighter to go explore the outer borders of known space in search of her missing father. Along the way Lucia will have to shoot down dozens of enemies in standard shooter fashion, while avoiding destruction and collecting power-ups that extend her ship's energy, upgrade weapons and gather screen-clearing bombs.

The Gleylancer comes equipped with two hovering satellites that can receive weapon upgrades of their own, and can lock their positions at specific angles to increase your firepower and protect the player from enemy attacks. Features only a single-player campaign with two different endings depending on how the final stages are completed (e.g. if Lucia's father is rescued or not).